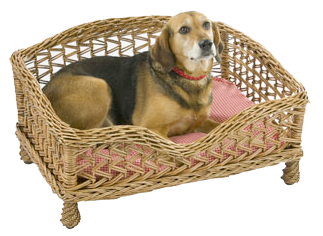 A little about BlackPaws Pet Resort...
BlackPaws is a Pet Resort & Boarding Kennel for pets of all shapes. We welcome your loved ones with open arms and cozy beds so that they may have a blissful retreat while you're away. Much better than a dingy dungeon to sit in while they wonder "What did I do wrong?"
Built on our 70 acre lot, BlackPaws is the perfect retreat for pets to kick back, get individual attention and make new friends.

BlackPaws was only a dream only a few years back. Susanne Drachmann, owner and head of operations, has spent her life with animals.
"It's been my lifelong goal to care for our animal friends and BlackPaws it literally a dream come true."
Having worked in pet stores, stables and other kennels in addition to her 10+ years of volunteer work for organizations like Second Chance Animal Rescue Society " www.scarscare.org " Susanne is well equipped to oversee an excellent experience for all guests.
We look forward to seeing you at BlackPaws!
Our hours are:
Monday, Wednesday, Thursday & Friday 8:30 am - 7:00 pm -- (Closed Tuesdays) -- Saturdays 9:30 -5 -- Sundays 9:30 -4